Welcome to P6/7 Class Zone
January / February
The start of a new term and a new teacher has arrived !! Welcome Miss Brennan !! The New Year has started with a fresh start in P6/7 . The children are getting use to the changes and settling into a new term. Good Luck to Miss Brennan and her wonderful class !!
November-December
In maths the children will learn about 3D shapes. We will also focus on data handling skills. Children will practice formal methods for multiplication and division completing a lot of times tables work in the process. Weekly homework will continue to focus on concepts learnt in class,
In English we will continue to focus heavily on reading. The children will learn about homophones, suffixes, direct and reported speech and proof reading. Remember to encourage your child to reas at home every night.
We will be completing our Under the Sea topic in World Around Us lessons. In PDMU we will focus on how our uniqueness is something to celebrate and will also participate in anti-bullying week. We will also learn about the 32 counties of Ireland with the aim of being able to name them all by Christmas!
There will be some Christmas fun to look forward to in December! We also have the long awaited return of the Christmas play to look forward to this year and all P6/7 children will be hard at work learning lines. stage directions and songs! We can't wait!
PE days are Tuesday and swimming lessons on Thursdays.
September-October 2022
Another Summer gone and here we are, back and raring to go! Let's take a look at what we will be learning in P6/7 in the first half term.
Maths
In topic maths we will be focussing on time, the children will be challenged to recall time facts, revise digital and analogue readings, to tell the time in 5 minute intervals, to tell the time in 1 minute intervals and to know when to write am and pm. The children will also be learning to identify an unknown 2D shape, given information regarding its properties: number and relative lengths of sides, number corners, number of lines of symmetry, and size of angles.
In number the children will be focussing on place value, working with larger numbers. The P6 children will be comparing, ordering, reading and writing numbers to up one million with the P7 boys and girls working with numbers beyond one million. We will also revise addition and subtraction and the steps required to complete these calculations.
Literacy
In literacy the children will learn to understand that grammar is about the order of words in sentences, to investigate word order by examining how far the order of words in sentences can be changed. They will study nouns and verbs and understand the relationship between the two, as well as tense consisitency and avoidance of double negatives.
In spellings we will investigate and problem solve the rules governing pluralisation of nouns and extend understanding of the meanings and spellings of words using prefixes, e.g. auto, bi, trans, tele, circum.
The children will complete a large variety of reading tasks and will read all the time in class. I would encourage all children to be reading at home every single night. The children will have a group novel and a class novel that we will read and study together.
WAU
The Deep Blue Sea, the children will learn about the damage plastic is doing to our oceans and consider ways that we can help. They will also learn about the strange and wonderful creastures that dwell in our oceans and will use technology to create reports on these animals. The children will also be brushing up on their geography as they look at the countries and capital cities of Europe.
Class Gallery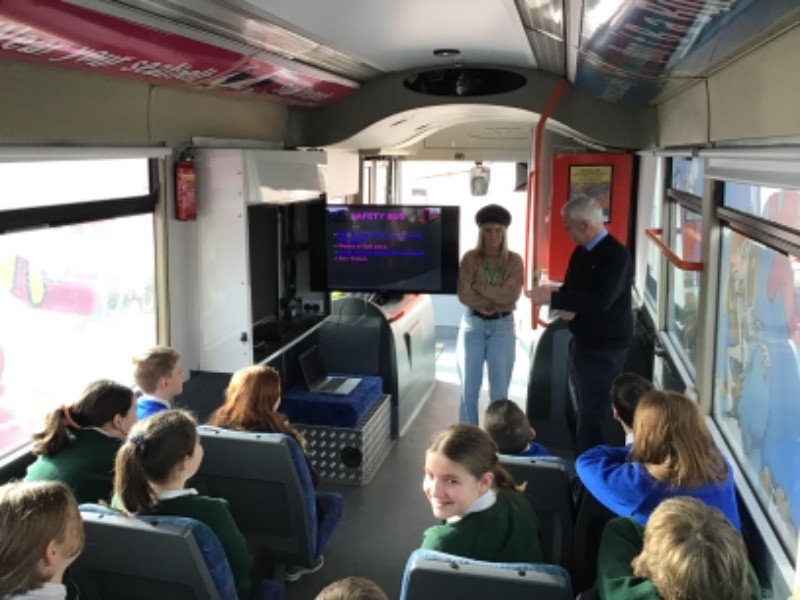 Class News
25th May 2023
P6/7 Have had a lovely time planting in the garden area.They enjoyed lots of careful digging and weeding out before the flowers...
St Joseph's Primary School, 24 Tyrella Road, Downpatrick, County Down, BT30 8DF | T:028 44851600