What are we learning in P3?
September 2022 : " School's Cool "
Welcome to Mrs McMullan's P3s class!!!
We've hit the ground running with our first topic of the new school year. Our school really is cool!!
This month we are investigating life at St Joseph's . We will be starting off exploring our new classroom and designing our dream classroom. We will develop observation skills by finding out how our school is designed and making a 3D model of the building . We will learn about jobs in our school and have visits from staff members to talk about their roles. We will also learn about school long ago and how it has changed through the years. There will be lots of opportunities to develop creative skills through a designated art/craft zone. ICT will be integral to learning both through use of IPads and PCs as well as our Interactive whiteboard.
Our Literacy lessons will develop poetry writing skills about school and punctuation / grammar work as part of sentence writing skills. We will read lots of topic books and guided reading text which will include fiction and non-fiction genre.The children will also have lots of opportunities to express their thoughts and opinions through talking and listening sessions.
Numeracy lessons will focus on place value , number bonds , time and shape . There will be links to our topic through measure lessons.
Watch out for photos which we will post soon.
October 2022 " Our Senses"
This month we are learning about taste , touch , sound , sight , smell. We will be investigating the world around us and how we use our senses to understand our environment. We will take part in a range of tests to discover how good our senses are and what we can identify . We will use our school grounds to take part in outdoor learning lessons take note of sounds , sights and different textures we can touch around the grounds.
Our Literacy lessons will focus on a different sense each week . We will write about our senses , learn facts about how our eyes , ears , tougue , nose and fingers allow us to become aware of senses, We will learn topic words and use them in the correct context. We will read alot of books about our senses.
Our activity based play sessions will be centred around our topic . We will have senses jigsaws , a feely centre , sound centre , music area, taste zone , dark tent, cut and stick sense area, senses ICT games , painting area and lots more fun activities.
We will use this opportunity to work on our data handling skills in relation to eye colour, favourite foods and favourite songs.
Watch out for some great pics coming soon !!
Class Gallery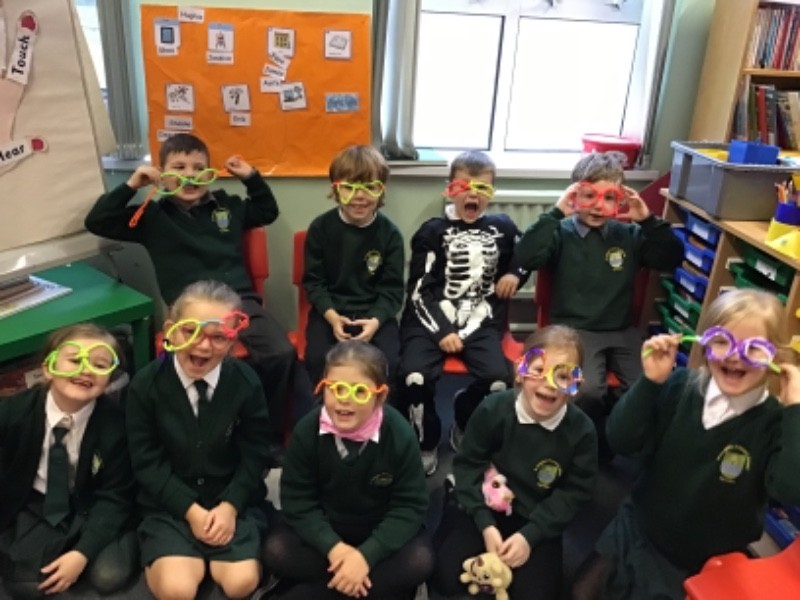 Class News
29th Nov 2022
On Friday 9th December we will be hosting an alternative Christmas dinner for the whole school . Pizza , burgers and chips...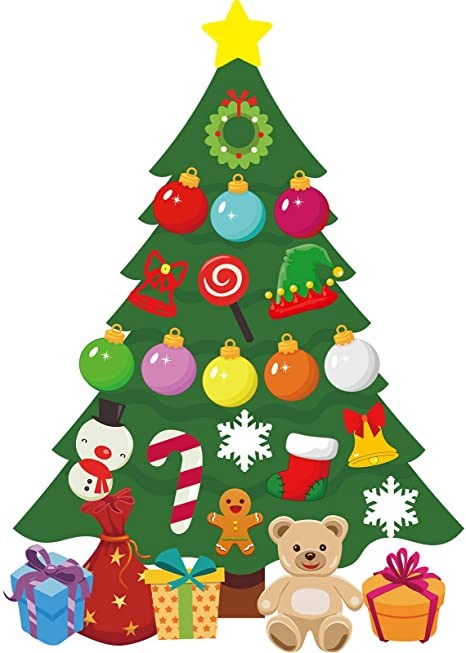 24th Nov 2022
This week at Karate club with Sensi Gerard and Sensi Conor we learnt how to block and also how to count to 5 in Japanese....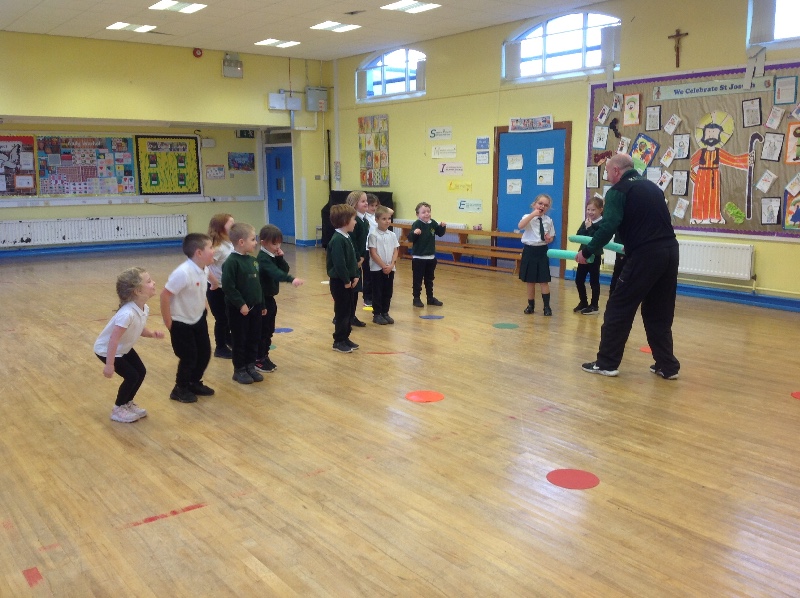 St Joseph's Primary School, 24 Tyrella Road, Downpatrick, County Down, BT30 8DF | T:028 44851600