Welcome to P6/7
Welcome to Primary 6/7. Keep up to date on what is happening in our classroom by reading our news articles and galleries.
What are we learning....
Sep/Oct:
Literacy:
Learn about and write using different parts of speech, e.g. nouns (collective, Proper, common and P7 - abstract)
verbs - write using past, present and future tense verbs, understanding the different usages.
Gain experience of writing using singular and plural nouns.
Read a range of different text
Class novel - Wonder
Discuss and respond to reading a variety of genre, at each child's own level.
Expand vocabulary by encouraging greater use of dictionaries and thesauri.
Explore abstract poetry
Be encouraged to share poems, book reviews and personal experiences/interests outside of school with the class.
Maths:
Revise the four basic operations of adding, subtracting, multiplying and dividing through practical and written work.
Work with numbers within 999 999.
Consolidate times tables, encouraging a sound recall.
Collect and gather information, using it to form graphs, and be able to interpret the information presented.
Be able to name a variety of 2D shapes and their properties.
Recognise parallel and perpendicular lines
Explore different types of triangle
Explore different methods of carrying out mental calculation
Class Gallery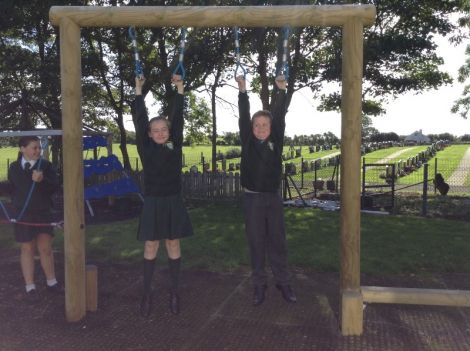 Class News
20th Nov 2018
P1 and 2 Anti Bullying Week We drew pictures about showing 'Respect' for others. 'Treat them the way you...

13th Nov 2018
Well done to all the children and parents who generously donated to our shoebox appeal this year. A particular mention to...

St Joseph's Primary School, 24 Tyrella Road, Downpatrick, County Down, BT30 8DF | T:028 44851600